The Building of a Touchstone Scale Based on the Cognitive Constructive Theory for Measuring the Effective Instructional Practices of Teaching Staff Members at Distance Electronic Learning
Mohammad Nayef Ayasrah

Associate Professor of Special Education, Al Balqa Applied University/ Department Science of Education, University College, Irbid, Jordan
Keywords:
Touchstone Scale; Cognitive Constructive Theory; Instructional Practices; Teaching Faculty; Distance E-Learning Introduction
Abstract
The use of distance e-learning at the institutions of higher education requires effective instructional practices by teaching faculty, especially when the world countries have totally depended on distance e-learning because of corona epidemic. The study aims at building up a touchstone scale based on the cognitive constructive theory for measuring the effective instructional practices of teaching faculty at distance e-learning. The researcher used the descriptive analytical method for building the scale by (176) experts in educational sciences. The arithmetic means and standard deviations were calculated in addition to the factor analysis and Toky Test. The results showed (6) cores as follows: (adaptation, preparation, commitment, hypothetical lecture management, teaching methods, assessment methods). The scale cores included (43) practices characterized by a very high degree of appropriateness for measuring the effective instructional practices of teaching faculty in the case of the use of distance e-learning.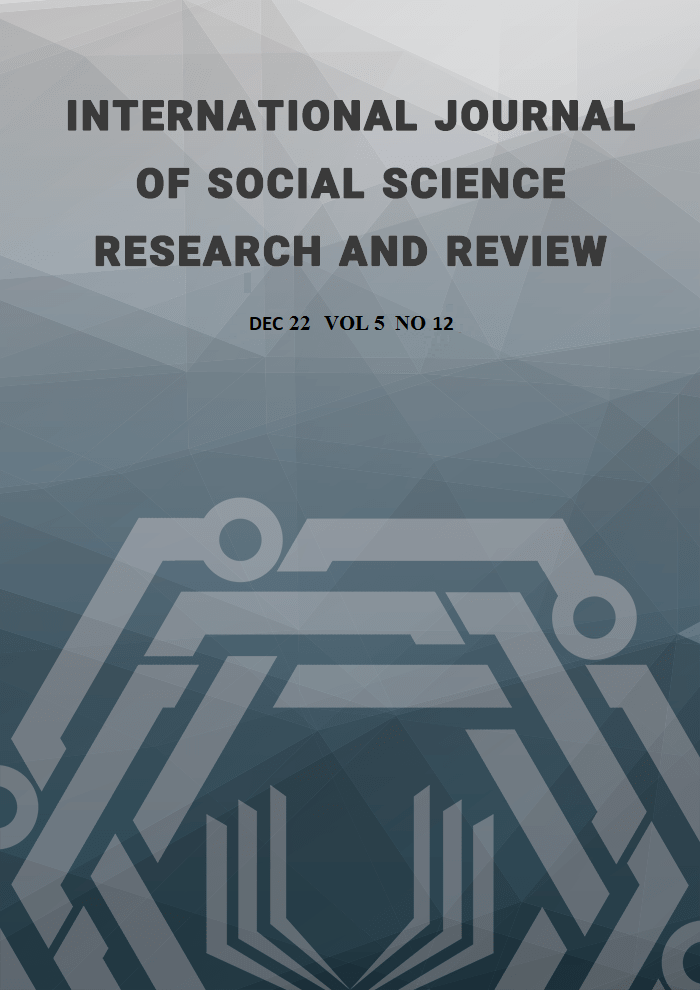 How to Cite
Nayef Ayasrah, M. (2022). The Building of a Touchstone Scale Based on the Cognitive Constructive Theory for Measuring the Effective Instructional Practices of Teaching Staff Members at Distance Electronic Learning. International Journal of Social Science Research and Review, 5(12), 385-397. https://doi.org/10.47814/ijssrr.v5i12.747
Copyright (c) 2022 Mohammad Nayef Ayasrah
This work is licensed under a Creative Commons Attribution-NonCommercial-NoDerivatives 4.0 International License.
Copyright for this article is retained by the author(s), with first publication rights granted to the journal. This is an open-access article distributed under the terms and conditions of the Creative Commons Attribution license (https://creativecommons.org/licenses/by-nc-nd/4.0/).